Innovate this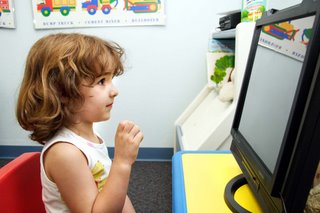 Last night I attended an "Innovation" talk presented by Accelerate Madison and
WTN
(Wisconsin Technology Network). The seminar was at the
Fluno Center
– which always provides tasty nibbles, by the way – and was given by
Tom Koulopoulos
, who has is on the consulting/speaking engagement/book-writing/web seminar circuit. Funny thing: the first time an e-blast went out to advertise the seminar, the Monday night seminar was simply billed as a "kickoff address and social". After several weeks of news coverage showing Wall Street brokers sweating profusely and gripping their heads, the seminar was titled "How do You 'Future Proof' Yourself and Your Enterprise?"
The well-polished presentation did give some food for thought, principally on the need to accommodate – no, embrace with wild abandon – the principle of uncertainty. Within organizations, within marketplaces, within…well, everything. Koulopoulos made the assertion that 2009 will be a crucible of innovative change as small-but-mighty startups and entrepreneurs will make technological leaps that come out of nowhere and leave hand-wringing corporate CEOs in the dust. (Oddly enough, I saw another article in an issue of Forbes magazine making exactly the same point. No, I don't subscribe to Forbes. It was in my optometrist's waiting room.)
But the major take-home message from the speaker was his viewpoint on the difference between innovation and invention. In essence, Koulopulos defined invention as the creation of objects without regard to their usefulness or commercial value. (Think:
SkyMall catalog
, the Sharper Image.) Whereas innovation involves creating value, and rarely involves invention. Invention was blamed as causing an "ecological nightmare" – that is, the never-ending stream of marginally useful, short-lifecycle/long-landfill residency e-waste. He then used the iPod to illustrate his point, asserting that "there was no invention involved in creating the iPod…Apple simply licensed (X, Y, and Z) components…." (I'm paraphrasing).
No inventive concept went into the iPod? No novel intellectual property? Are you kidding me?
Let's take a closer look.
An
advanced search
of published, pending patent applications at the US Patent and Trade Office with keyword iPod and assignee Apple (search query: iPod and an/apple) yields 65 pending published applications. (You get slightly different results if you search an/"apple computer" versus an/"apple inc" – apparently the filing parties have a slight identity crisis.) For issued patents, the count is 42. Not surprisingly, a fair number of the issued patents are design patents – this is Apple, after all. But a very brief survey of both issued and pending shows a wide variety of method and composition patents. US 7,312,785, for example, pertains to accelerated scrolling, a feature any iPod user with a reasonably sized music library is familiar with. 7,333,092 claims the device itself. Other patents and applications claim various iPod components or features – the touch pad, iPod-CPU interface systems, dynamic volume control systems, methods for controlling the device by defined gestures – basically, think of all the goodies that makes iPods so beloved, and they're there. You really think Apple didn't have any novel, non-obvious intellectual property that went into this line of market-dominant devices? Good grief. Think again. (Or, more precisely,
think different
.)
So three cheers for innovation. And inventiveness. And everything in between.
Let's get cooking, folks. 2009 is just around the corner.
(Note: Royalty-free photo of child and computer by artist Chance Agrella was provided by
Free Range Stock
.)
Labels: innovation, invention, ipod, technology, uncertainty