Youthful Ideas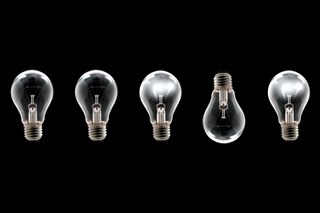 'Tis February, and a college student's thoughts turn to.....innovation?


For students on the University of Wisconsin-Madison campus, this is certainly the case. This week brought two very fun events:
Innovation Days
, a competition organized by the UW Department of Engineering; and the
Wiscontrepreneur 100 Hour Challenge
, offered by the UW-Madison Office of Corporate Relations. 


UW undergrads competing in Innovation Days are pursuing a total of $28,450 in prize money across four different contests. The top prize of $10,000 is for the Schoofs Prize for Creativity, which is intended "to awaken students to the potential embedded in their own talent, and thereby encourage creativity and entrepreneurship". Other categories include the Tong Prototype Prize and awards for best presentation and best design notebook, respectively.
This year's contestants cover 23 inventions, with titles ranging from "Intelliwindows" to "Tri Crimp". The presentations were open to the public on Thursday and Friday at the UW School of Engineering. The keynote speaker? Matt Younkle, serial entrepreneur. He co-invented the
TurboTap
– a device to pour draft beers rapidly – which won the Schoofs Prize in 1996. Younkle's team later brought the TurboTap to market through their company,
Laminar Technologies LLC
, and the TurboTap was dubbed "Most Amazing Invention" by Time Magazine. If you've had a beer at a
major sporting stadium
in the past five years, it was probably used to pour your beverage.
And on tap for next week (ok, couldn't resist that transition)….is the
Wiscontrepreneur 100 Hour Challenge
, running February 17-21. Taking a cue straight from "
Junkyard Wars
", this event allows students a stipend of $15 to gather materials from the
UW Surplus With A Purpose
shop. Students then put their best creative foot forward to see what working inventions they can come up with in a 100-hour working period.
Past winners
include a team that developed a working water purification system using $10 worth of material that could be used for bacterial- or sewage-contaminated water.
I can't wait to see what the kids come up with this year.
Labels: innovation, UW